First Fencing Summer Camp has been successfully completed in Dilli Haat Janakpuri from 18th May 2016 to 30 June 2016. It was first Fencing Summer Camp in Delhi which is organized by Pegasus Royal Fencing Club (P.R.F.C).  At that time fencers came from different Cities like Nishant, Himanshu, Ishika, Sanny Malik, Aman Tomer, Vansh Chauhan came from Delhi, from Ritika, Bhawna from Haryana, Shashwat Katare and Shantanu Katare from Gwalior, and Karan Gujjar, Sagar Sai and Sandip Kumar from SSCB had attended the summer camp and practiced daily, giving immense opportunity to new fencers to learn.  Most of the students from that summer camp are today National medalist and some are the International medalist.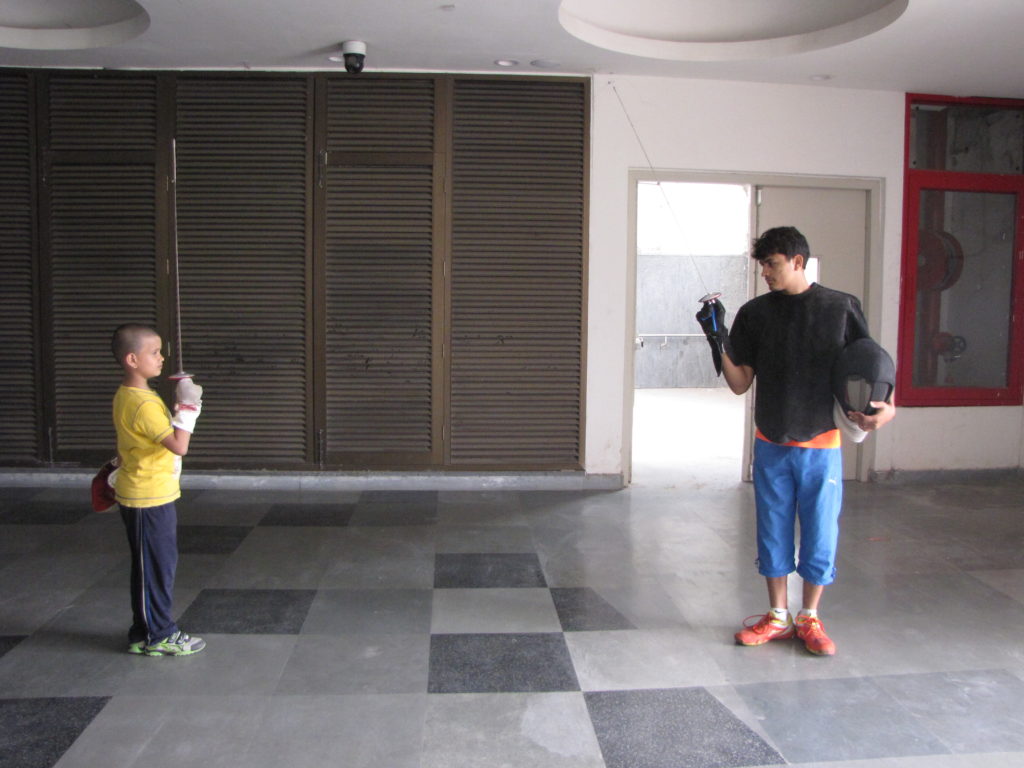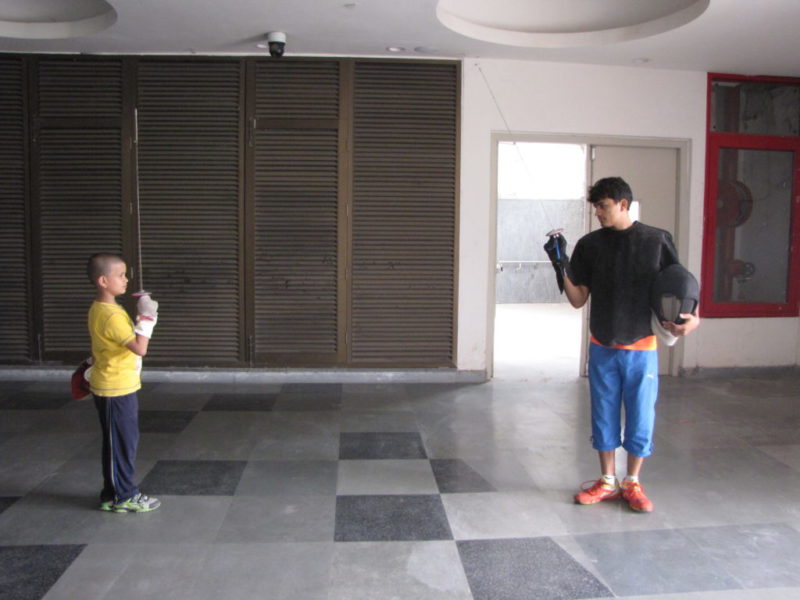 Physical Fitness: – Kids need exercise. To build a concrete base for your kids you have to encourage them to exercise. Physical fitness is root for every sports and a healthy lifestyle. Without physical fitness you can't make a future in sports or lead a healthy and enjoyable lifestyle. Mr. Sunil Kumar sweats with the students to make them Exercise. Exercise helps keep them agile, active and create good lifelong habits. Fencing summer camp will confirm that for at least 10 to 15 days in the summer, your kids are getting great exercise and learning how good it feels to be active.
Fast Growth: – When a child starts a new sport he is curious to learn new things and they develop skills at a fast pace at that time because they have most curious and active mind and quick grasping power before age of 10.
Got the Chance to play with national medalist:-  In this camp students got the chance to play with national medalist and they learned a lot of skills from them. National medalists also got the chance to practice with their peers, which was a nice experience for them to know their opponent level and tactics.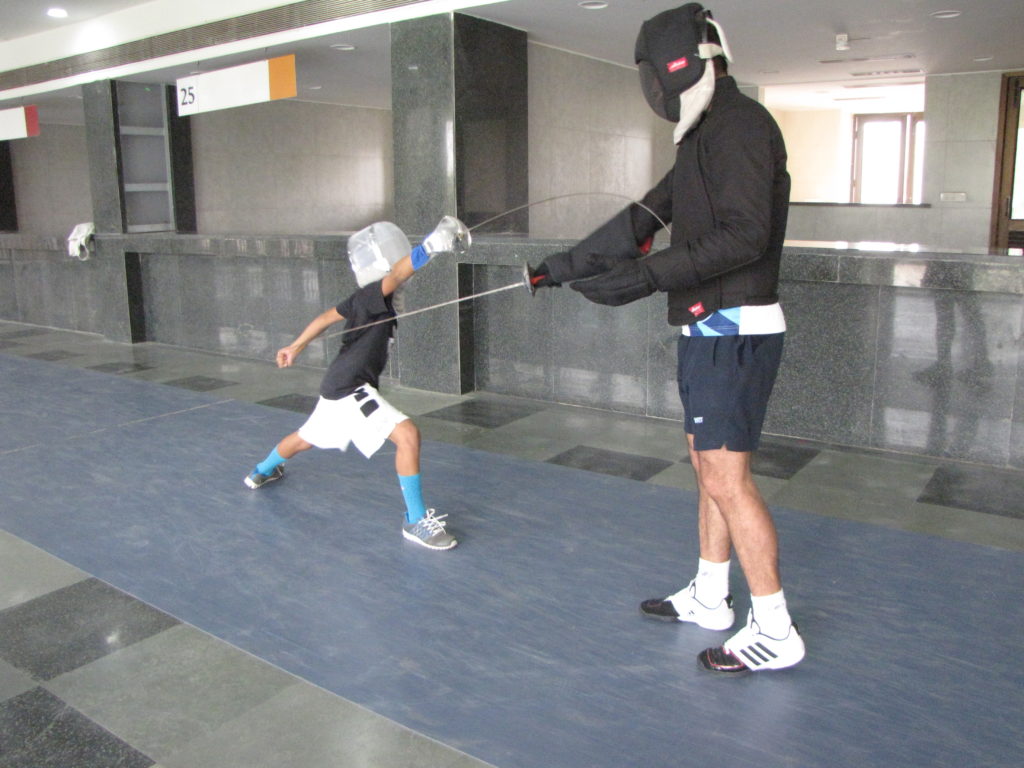 Mr. Ashwani Kumar worked hard on the students and taught them Fencing technique and tactics.
The summer camp was concluded with a lot of students having their hands tried on a new sport and decide whether to continue the practice or them. It was a good refresher for them to come across this oldest Olympics game, challenge their agility, flexibility, physical stamina and quick decisioning skills.
Most of the students continued practicing at home in the absence of any fencing classes in Delhi NCR or in their respective schools. However, Fencing as sports is picking up strong momentum and soon we will have a lot of fencers participating at international level from India.
For next Summer Camp contact Coach Mr. Sunil Kumar or visit at http://www.pegasusroyalfencingclub.com/